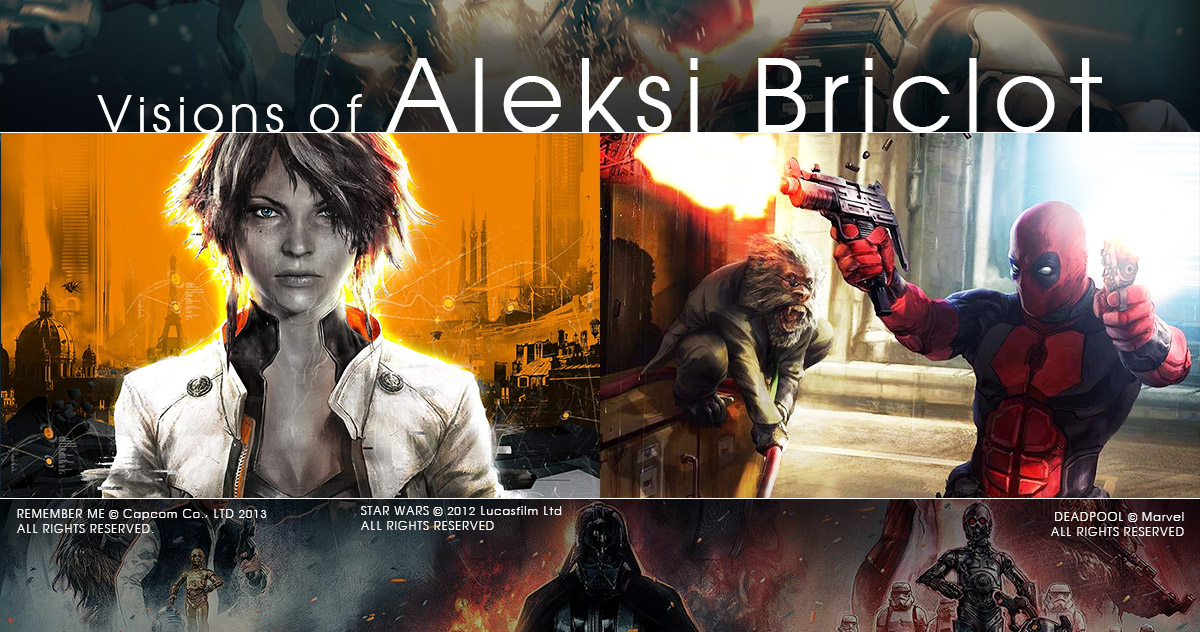 Visions of 

Aleksi Briclot

 – WORKSHOP – 11 e 12 Novembre 2017 – Milano
Workshop con Aleksi Briclot presso la sede di

Milano
PROGRAM:
Personal presentation : career and work
AAA videogame style guide:


– – –

the thoughts behind the visual development of Remember Me.
Main lecture
Showing the visual development of a blockbuster movie
Going deep into the process with some practice:


– – –

developing mind maps and ideas first
Technical demo
PRACTICAL EXERCISE:
Character concept : make the difference with meaningful symbolism.
Analyzing your commission: finding and developing ideas through mind-mapping.
Developing different iterations
Anatomy and gesture
Rendering and polishing
Some works by Aleksi Briclot:
Un momento unico con un artista di eccezione
Info e Ammissioni
Workshop in lingua inglese
11 e 12 Novembre 2017 – Milano
Richiesta capacità minima di disegno e utilizzo minimo di Photoshop.
Possibilità di portare un proprio progetto da proseguire durante la seconda giornata del Workshop.
Posti limitati.
Ore Totali del Workshop
Due giornate intere.
Sabato 11/11/17, ore 9.00-18.00
Domenica 12/11/17, ore 9.00-18.00
Costo del Workshop
TOTALE € 299,00 FINO AL 15/09/2017
ISCRIZIONI ENTRO IL 15/10/2017
NUMERO LIMITATO DI POSTI!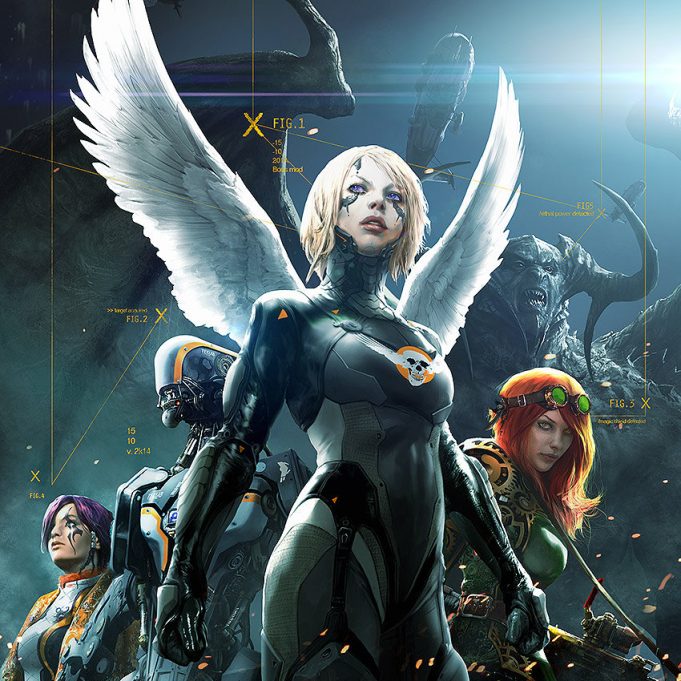 RESUME:
Aleksi Briclot is developing characters, universes and stories through images.
He did some comic books in the past for the European market as well as some US comic books (two Spawn graphic novels for Todd MacFarlane). He would really love to do some more comics with his own stories but he's afraid of the amount of sweat and pain and the really poor pay implied. Nevertheless, he had a cool project based on a true story involving killer whales and no fantasy stuff.
Aleksi also created tons of illustrations for book covers (R.A. Salvatore), comic books covers (Marvel Annihilation: Conquest, New Avengers) and several cards illustrations (Magic: The Gathering, Hearthstone). He especially enjoyed working on Magic: The Gathering and the six first Planeswalkers he created for the game still seem to be fan-favorite.
Aleksi is also a videogame concept artist (Splinter Cell: Double Agent, Cold Fear) and thought it would be funny and exciting to create his own videogames. So, he co-founded the studio Dontnod Entertainment which produced award winning games such as Remember Me and Life Is Strange.
But then it was time to move on again and go back to his child dream: the movie industry!
After Thor: Ragnarok, Ant-Man and the Wasp and Captain Marvel he is more than happy to work on Avengers: Infinity War for Marvel Studios.
He's used to have long hair but things change, deal with it!
Use this form to contact us for information about