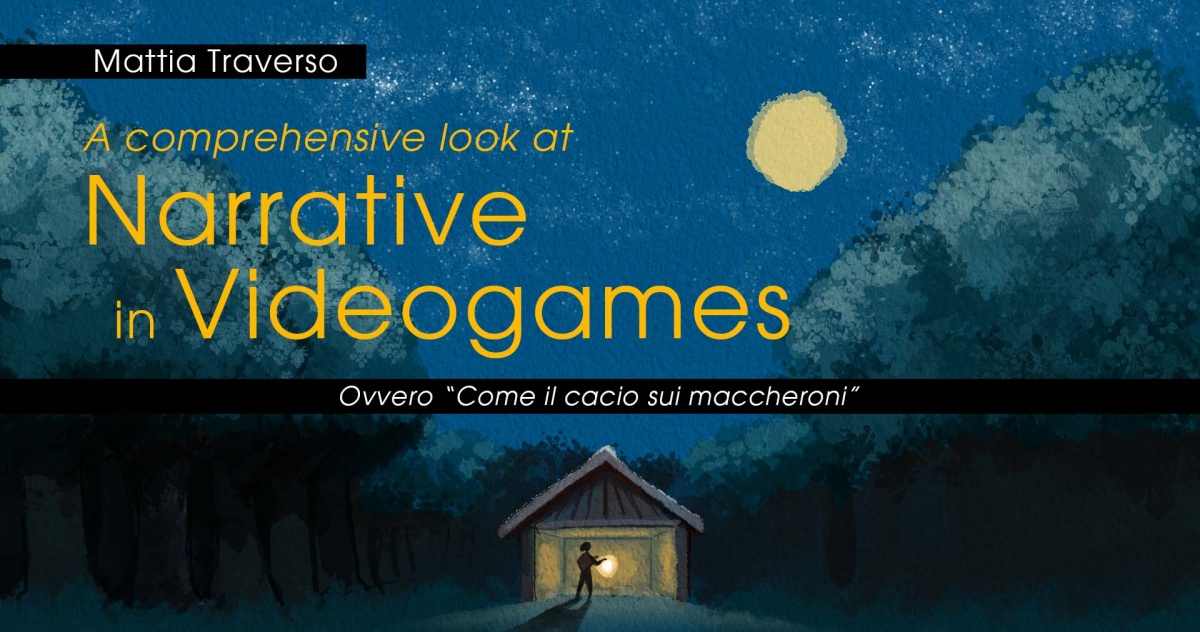 "A comprehensive look at Narrative in Videogames" – Domenica 15 Aprile 2018
Ovvero "Come il cacio sui maccheroni"
Workshop con Mattia Traverso presso la sede di Milano
– Tecniche di narrazione classiche
– Meccaniche e Sistemi significativi
– Walking simulator e narrazione 2.0
– Esempi pratici ed esercizi sull'uso dell'interazione orientato alla storia
Un certo John Carmack (autore di Quake, Doom e altra robetta) una volte disse che "La storia nei videogiochi è come la storia nei porno".
Sarà vero?
Questo workshop nasce per provare a confutarlo e per dimostrare l'importanza che la storia ha servito nel videogioco (e, alla fine, anche nei porno!) fin dagli albori.
Uno sguardo in profondità alla relazione tra narrativa e interazione, dagli inizi del videogioco alle metodologie di narrazione tradizionale, dal trend del "walking simulator" odierno fino ad uno sguardo verso il futuro.
Un workshop pratico e pragmatico su come analizzare e fare proprie diverse tecniche di narrazione interattiva, dal lead designer di Last Day of June, FRU e One and One Story.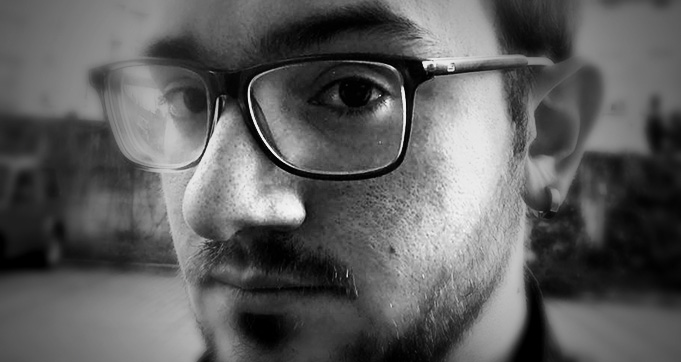 MATTIA TRAVERSO
Game Designer
Mattia iniziò a sperimentare con Flash nel 2009, quando si accorse che Babbo Natale non gli avrebbe portato I giochi immaginari che gli aveva chiesto.
A sua sorpresa, nel 2011 diventa finalista dell'Independent Games Festival con "One and One Story", un platform game sull'amore che usa le meccaniche di gioco per raccontare una storia.
Molte "Game Jam" dopo, nel 2016 rilascia il puzzle game sperimentale FRU, l'esclusiva Xbox One con il "Metascore" più alto del 2016. FRU ottiene un 9.5 dal noto portale Destructoid e mantiene un 84 su Metacritic ad oggi.
Il suo viaggio lo ha infine portato ad Ovosonico, dove ha assunto il ruolo di Lead Designer su "Last Day of June", un titolo narrativo in collaborazione con Steven Wilson (musicista prog rock nominato più volte ai Grammys) e 505Games, il publisher del famoso Brothers.
Colin Campbell di Polygon definisce Last Day of June "uno dei cinque giochi che mi ha portato alle lacrime".
Oltre allo sviluppo di videogiochi, Mattia è un assiduo speaker e frequentatore di GDC, Gamescom e Codemotion, ed è apparso sul Sole 24 Ore, Business Insider, VICE, Engadget e generalmente la stampa videoludica.
E' inoltre un fan dei cuccioli di ippopotamo.
Workshop con Mattia Traverso
Info e Ammissioni
Workshop aperto a tutti presso la sede di MILANO.
Ore Totali del Workshop
Costo del Workshop