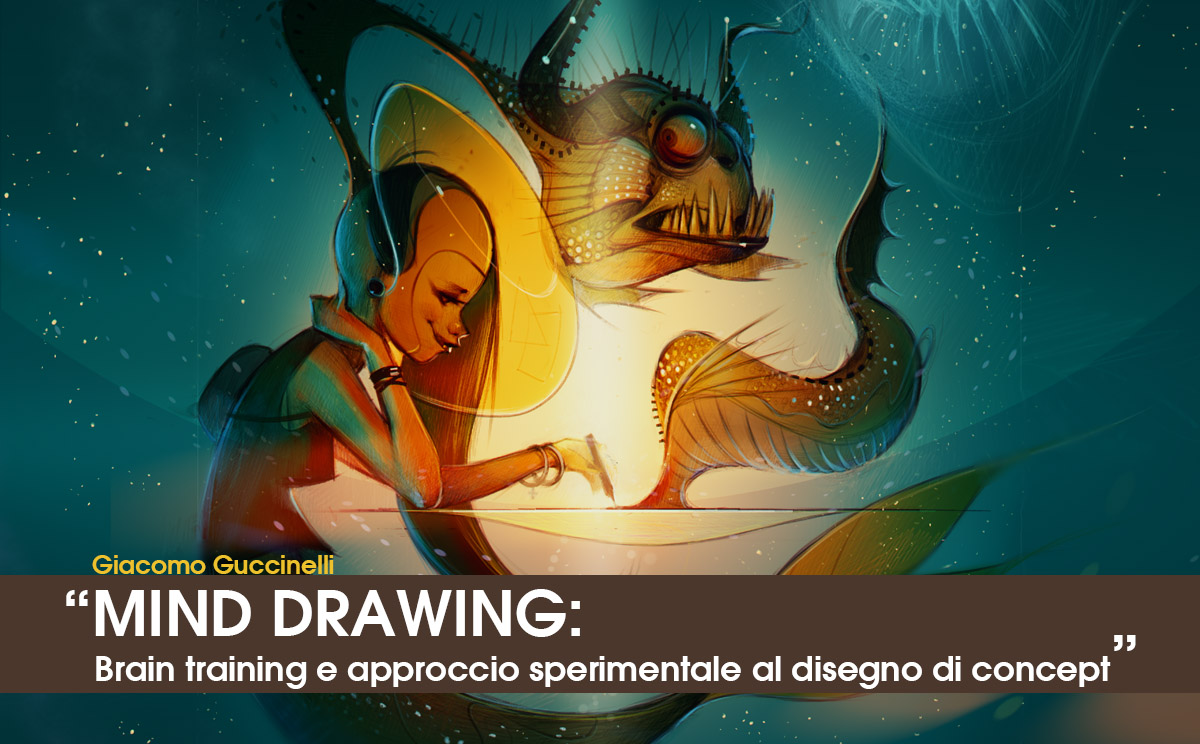 Giacomo Guccinelli: "MIND DRAWING: Brain training e approccio sperimentale al disegno di concept" – domenica 10 giugno 2018
Workshop con Giacomo Guccinelli presso la sede di Torino
WORKSHOP:
MIND DRAWING: Brain training e approccio sperimentale al disegno di concept.
Un workshop sulle tecniche di focalizzazione che precedono e supportano il disegno e, nello specifico, l'attività del concept artist: dalle primissime fasi del lavoro artistico di pre-produzione alle fasi più avanzate di traduzione di un'idea in segno.
Attività
Teorica:
–        Studio degli archetipi. Forme e colori come base della comunicazione visiva.
–        Libere associazioni e stream of conciousness come supporto all'attività di reference e mood board.
–        Forme della comunicazione visiva: comunicazione non-verbale, layout e character design.
–        Case study. Un approccio scientifico alla concept art.
Pratica:
–        Esercitazioni pratiche di riscaldamento prima del disegno
–        Focusing on images, brain training, il focus sull'idea
–        Approccio sperimentale allo sketch e alle values nella fase di preproduzione
Hardware richiesto (fornito da Event Horizon School):
–        PC, tavoletta grafica
Materiali forniti:
–        Brush Photoshop
–        Preset Photoshop
–        PSD esercitazioni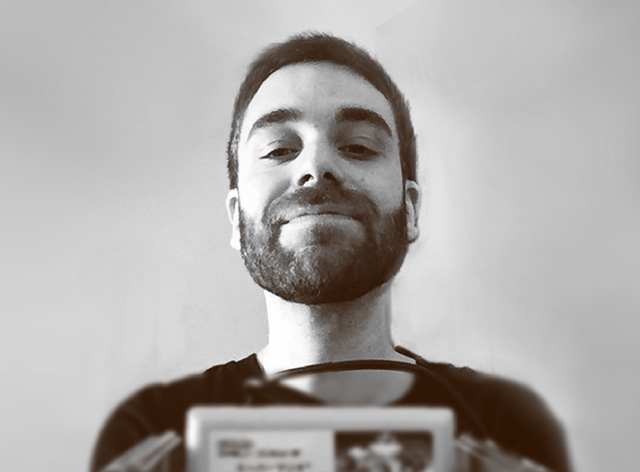 GIACOMO GUCCINELLI – BIO:
Dopo la laurea in Lettere Moderne frequenta corsi di specializzazione professionale in Animazione tradizionale e Animazione 3D. Dal 2008 lavora nei settori della grafica pubblicitaria e della comunicazione come freelance per diverse case editrici, enti e aziende attive nel settore del real estate, della moda e della ricerca e divulgazione scientifica (Edison, Cult, Barbés, DLTM, Res Comunicazione).
Formatore dal 2008 in ambito scolastico (UNAR, Ce.S.Vo.T, Amnesty International Sezione Italiana), segue lo sviluppo di progetti ministeriali e locali sull'educazione alle differenze e sulla riduzione di fenomeni di esclusione attraverso attività visive e di educazione all'immagine.
Nel 2012 fonda Steam Factory Creative Team, un gruppo di artisti impegnati nell'ambito della formazione, e nella produzione grafica in ambito videoludico. Dal 2012 continua la formazione ed esperienza professionale negli ambiti della concept art e del design di personaggi e background (ETT Solutions, Play for Inclusion, Mediacross, Immerxive) per la produzione di videogame, collaborando con aziende nel settore pubblico e privato in sviluppi di gamification e serious games. Dal 2015 ad oggi lavora e vive a Firenze occupandosi prevalentemente di formazione (Scuola Internazionale di Comics, The Sign Comics & Arts Academy, Event Horizon School of Digital Art), advertising e art direction per la produzione di videogame in pubblicazione e in via di sviluppo (Animago, Achtoon, IVProduction, Amnesty International).
Workshop con Giacomo Guccinelli
Info e Ammissioni
Workshop aperto a tutti presso la sede di Torino.
Ore Totali del Workshop
Costo del Workshop